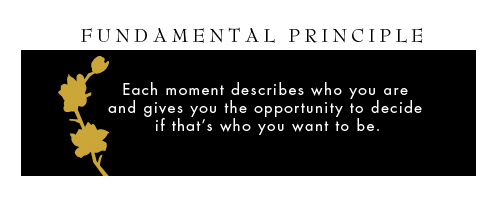 What is Life Coaching?
Life Coaching is a new technology of personal and professional development based on concepts from sports, business, spirituality, psychology and organizational development. It is for passionate people who want more from their personal and professional lives. A coach helps clients set larger, more rewarding goals, develop strategies to achieve them, and provides support throughout the process. Coaching is not unlike having a personal trainer or an athletic coach… transformational, but in a business and personal sense.
The coaching process not only helps to engage a client in creating the most potential for reaching a stated goal or vision, but simultaneously helps to raise a client's conscious awareness of himself or herself.  Coaching challenges you to take time to focus on what you really want and helps you recognize and break through what is holding you back from achieving success, however you define it.
Many people are tired of doing what they "should" do and subconsciously desire to experience a fuller life by doing what they "choose" to do.  Using the Core Energy Coaching process, iPEC certified professional coaches help you to do just that – create and experience the life of your choosing. This is done by emotionally connecting your inner purpose and passion to outer goals and strategies to bring about extraordinary and sustainable results.
In the most basic terms, a Certified Professional Coach helps you get more of what you really want while helping you to become more of who you really are.