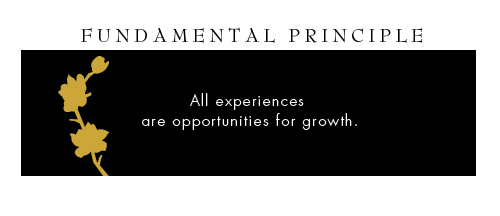 Transition coaching helps clients make the most of the opportunities presented to them in this ever-changing world and allows them to experience these transitions in a positive and stimulating manner. Transitions are a rich time for learning, and offer an opportunity to move mindfully, creatively, and proactively into the next chapter of a person's life. Whether leaving a job, selling a business, ending or beginning a relationship, or experiencing any other significant life transition, coaching helps you to learn about yourself and mindfully create your path ahead.
Transition Coaching enables you to understand that all life transitions provide the opportunity for growth and betterment, and that change is something to be embraced – not avoided.
Magnolia Client:  The Founder and Owner of an Investment Management and Wealth Advisory Firm wanted to create a succession plan for his business.  He was motivated by his love for his business and it's clients along with a growing desire to have more personal time for travel, social and cultural interaction and intellectual exploration.  Transition and Life Coaching enabled this Business Owner to:
Visualize his life as he would most like for it to unfold.
Make thoughtful decisions on the future for his company, his employees, his clients and himself.
Chart a course of action which will allow him to realize his dreams and goals.
Magnolia Client: A client who has been working for a family office for 8 years began her tenure in the job at a time when the family was in the midst of a major family transition.  This family office professional accepted this challenge fully realizing that she would need to eat, sleep, and breathe her work on behalf of the family in order to lead them through this uncertain time.   Today with the critical elements of the transition completed successfully, she desires to take a step back and create a better work/life balance, while at the same time making certain that her family member clients feel completely comfortable with the shift.  Transition coaching enabled this Executive to:
envision what a better balance between work and personal life will look like,
evaluate what is fair to the client, to herself and to her own family
develop a plan for effectively communicating this transition with the client.